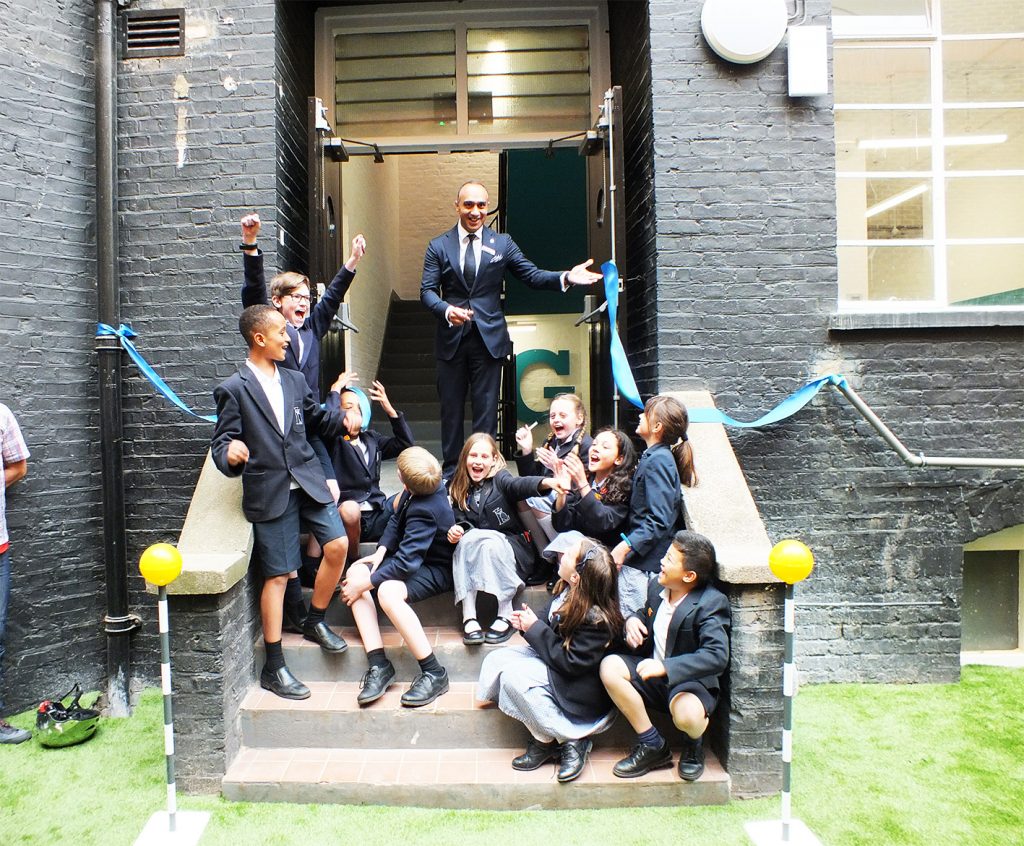 The Lyceum School had a momentous afternoon yesterday, one that is sure to go down in the school's history.
After being based in a warehouse for over 20 years, the whole school will move around the corner onto Worship Street, into a brand new 5-storey building with a large playground, which is basically unheard of for schools in the central London.
Aatif Hassan, Chairman of Dukes Education, cut the ribbon to officially open the new building and the school is set to move after May bank holiday.
The whole school attended the ribbon cutting as well as the parents, all of the Lyceum staff and Headteachers from the leading senior schools in London. They were then taken on a tour of the new building and very much enjoyed seeing the large classrooms, filled with natural light and new equipment, as well as the new specialist classrooms in art, science, drama and yoga as well as the very impressive library and brand new canteen. 
The next phase of the Lyceum's future looks very bright indeed.