On Monday 14th November we came together as a community to commemorate Her late Majesty, Queen Elizabeth II.
With the help of Hackney Council, our Head Boy Hanzo and Head Girl Imogen had the honour of planting a sequoia tree in memory of the Queen in nearby Worship Square.
Surrounded by the whole school community, Mr Stanley led a short silence as a mark of respect before we planted the tree and left our plaque as an everlasting tribute.
Head Boy Hanzo said: "Today we are planting a tree in memory of The Queen after 70 glorious years of service and I'm grateful to have the honour of planting the tree at this important time."
Head Girl Imogan added: "This shows how much we appreciated her and this tree will go on forever, like her memory."
The plaque reads 'This sequoia tree was planted in memory of Her late Majesty Queen Elizabeth II by the children of The Lyceum School'. You can find the tree and plaque in Worship Square.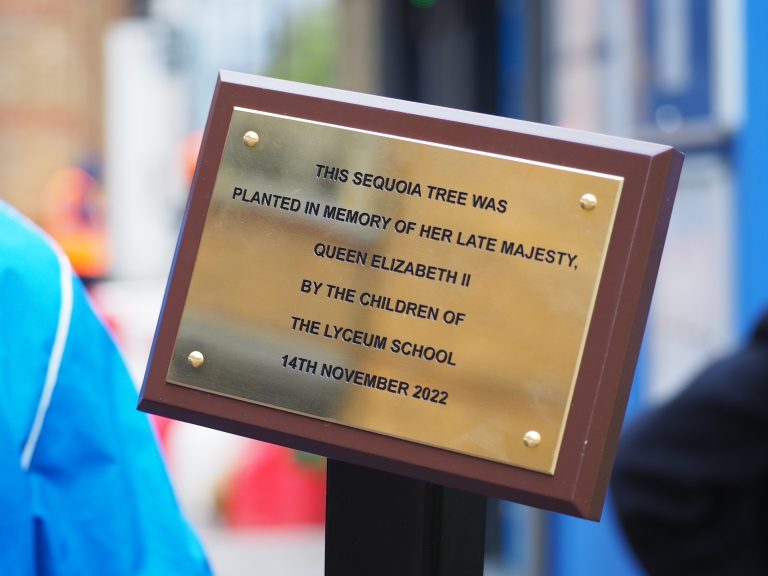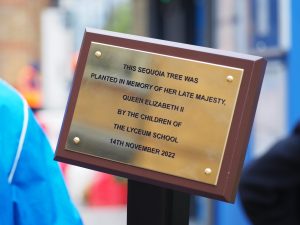 View this post on Instagram